Tucson HVAC Services
In today's Tucson climate, the needs of a Tucson homeowner or business to maintain proper heating and cooling is necessary to keep your family and employees happy. If you have a problem with your heating or air conditioning system, or would like to upgrade, we would love to be able to talk with you about your available options. Give us a call today and speak to a Tucson HVAC expert or continue reading to learn more about our HVAC services.
Air Conditioner Repair Tucson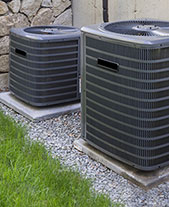 Arizona Electrical Solutions is not just a commercial and residential electrical contracting company. We also offer a wide range of services which now includes residential AC Repair Tucson. Since you are on this page of our website it is highly likely you are looking for an AC repair company. We offer both residential and commercial AC Repair services to residents in the greater Tucson area. Call us or fill out the contact form on our site for scheduling. We will respond immediately. Then, our company will come out to inspect your AC unit for a repair estimate.
Here Is Why We Offer AC Repair Tucson
As our company has continued to grow we have found a need to help our Tucson customers with a number of other services other than electrical work. More and more of our customers started to ask us if we offered AC Repair services. Our company already had knowledgeable AC Repair service technicians. Additionally, we already had the proper licensing to do AC Repairs. Therefore, it only made sense that we start offering AC Repair on a full-time basis.
Our customers and Tucson residents need to be able to hire a company that can be trusted. We have already provided quality electrical work to thousands of Tucson property owners. Through our efforts we have developed a great reputation in Tucson. We really understand that Tucson residents want quality service at an honest price. Therefore, we felt it was our responsibility as a company to provide just that to Tucson residents that need AC Repair.

Call us today at
(520) 308-6235.