Tucson Heater and Air Conditioner Repair Services
Arizona Electrical Solutions is your trusted source for heater and air conditioner repair Tucson. Tucson's climate, requires you to keep your air conditioner running efficiently. A cool home or business is necessary to keep your family and or employees happy. When you have a problem with your heater or air conditioner, Arizona Electrical Solutions is here to help. When it is time to upgrade your air conditioner or heater we will be able to discuss all of your options with you. Give us a call today and speak to a heater and air conditioning expert. Continue reading to learn more about our HVAC services.
Air Conditioner Repair Tucson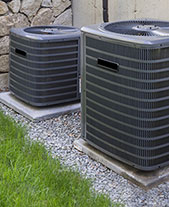 Arizona Electrical Solutions is not just a electrical contracting company. We also offer a wide range of services including residential AC Repair Tucson. Since you are on this page of our website, it is highly likely you are looking for air conditioner repair. Air conditioners are used more in Tucson than almost any where else within the United States. Therefore, an air conditioner is more likely to need maintenance. Additionally, there are certain environmental factors in Tucson that will cause more damage to an air conditioner. Haboobs are one example of an environmental factor that causes air conditioners to need maintenance more often. Dust storms can wreak havoc on an air conditioner and if the AC unit is not properly maintenanced. We offer both residential and commercial AC Repair services to residents in the greater Tucson area. Call us or fill out the contact form on our site for scheduling. We will respond immediately. Then, our company will come out to inspect your AC unit for a repair estimate.
Here Is Why We Offer AC Repair Tucson
As our company has continued to grow we have found a need to help our Tucson customers with a number of other services other than electrical work. More and more of our customers started to ask us if we offered AC Repair services. Our company already had knowledgeable AC Repair service technicians. Additionally, we already had the proper licensing to do AC Repairs. Therefore, it only made sense that we start offering AC Repair on a full-time basis.
Tucson residents need to be able to hire a company that can be trusted. We have already provided quality electrical work to thousands of Tucson property owners. Through our efforts we have developed a great reputation in Tucson. Therefore, we felt it was our responsibility as a company to provide high quality and affordable services to Tucson residents that need AC Repair.
Call us today for air conditioner repair Tucson property owners. We look forward to hearing from you.

Call us today at
(520) 308-6235.